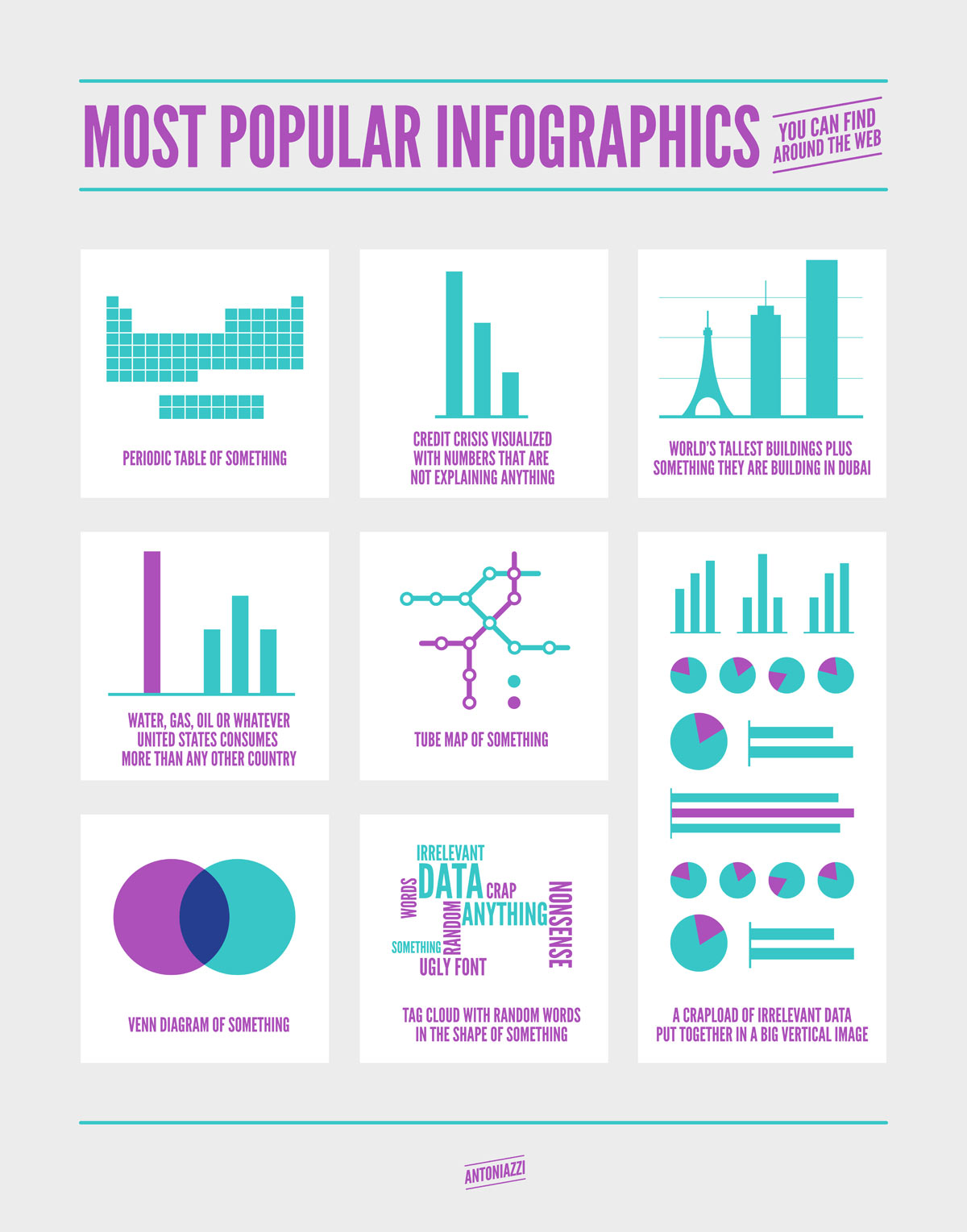 "95% of infographics from unknown sites are full of distortions and lies inserted by internet marketers to get you to link to their websites," reads a presumably satirical infographic. The article continues by pointing out the factual in accuracies of several popular infographics including the "Hazards of Hospitals" and the "Prison/Princeton."
To PR pros, this criticism is similar to that of surveys (here's a little anecdote about the Pope and surveys that sums it up this criticism).  However, this time I think it's different – and it's indicative of an underlying theme:  a trend towards credible media.
While in years past, some predicted the democratizing effects of social media would replace traditional media, I've long advocated for a balanced view.  PR programs should remain inclusive of mainstream media (and traditional tactics) for one compelling reason:  it's clear that mainstream coverage drives social media conversations.
Certainly the inverse can also true but the threshold is much higher; an order of magnitude higher.  One clear example is the fact that in many ways, Twitter owes much of its user growth to media coverage. 
"What I really found interesting is that for all the talk about traditional media having lost its luster due to the rise of social media, the report proves that Twitter, in fact, owes some of its popularity and growth to traditional media," wrote Farida Harianawala in response to a blog post on the topic.  "I think traditional media becomes more and not less important with all the information and content overload, as we will need credible sources of information that can cut through all the social media noise."
I agree, but might add it's not information overload per se – it's a filtering problem.  One easy filter is to go with the media you trust, which is why many information consumers have favorite blogs they visit over and over. This is an important nuance in my prediction which says credible media, not simply mainstream media.
The mainstream media has credibility. Sure there's bias in reporting, but by far and large, the ethics of the media community are stringent, and enforcement is largely peer driven and self-policing.  It's shameful to get the facts wrong and carries serious career ending implications.
That the trend favors credible media is indicative of the idea that content producers can earn the trust of a community but the fast growing and wildly successful communities will be fewer and far between.
Trust is one of those terms coined early, and bantered around the social web with ease, but the hard work is in the action…consistent, well-conceived ideas grounded in accurate facts and methodical research. The visualization of data – whether it's pretty or pretty ugly – is but just one more step in this direction.