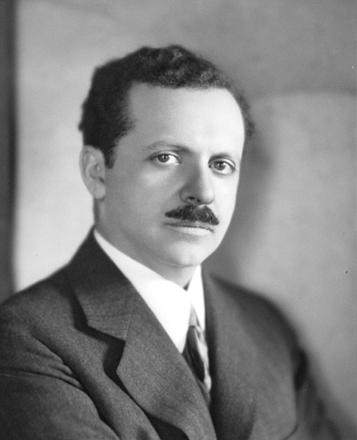 There is a psychology to influence:
Edward Bernays
, dubbed the father of public relations, understood this when he put in practice the theories of psychologist Sigmund Freud.
The best example is when Bernays single-handily, and perhaps overnight, doubled the market opportunity for the American Tobacco Company. Bernays understood that
social influence
was the best opportunity to change cultural limitations that restricted a market. Sexism is a word that comes to mind. (
Note
:
There's a seven minute video on Bernays' work at the bottom of this post well worth watching
).
Today, smoking is frowned upon given the obvious health risks. However getting to that point has been no small feat and I can't help but to think there's been a thousand replications of Bernays initial campaign to influence a nation of people 300 million strong towards behavioral change – toward that measurable outcome.
The network of influence has always existed, but the digitization of influence has enabled us to more closely examine its formation, its movement and measure its outcomes. I believe the study of social media influence is one of the most important undertakings a PR professional can engage to enhance their career and deliver meaningful results. To that end, here are six must read posts on social media influence:
2. Lithium Lithosphere
|
The 6 Factors of Social Media Influence
"The influencer's power to influence depends on two factors: a. Credibility: The influencer's expertise in a specific domain of knowledge…b. Bandwidth: The influencer's ability to transmit his expert knowledge through a social media channel."
Michael Wu
4. Digital Influence Mapping Project
|
The 5 Emerging Disciplines in Influence Planning

"Brands who take influence planning seriously will start by embracing a deep and strategic approach to using social media. They may not wake up next Tuesday and say "I need to transform the way I market," but once they get started they'll be hooked."
John Bell
5. eMarketer
|
When Eyeballs and Dollars Don't Match Up

"…it's apparent that respondents regarded popularity as the sheer number of contacts on a social network and reach as the ability to actually communicate meaningfully with some number of those contacts. As one respondent put it, 'A person can have only a few contacts and greatly influence just those few.'"
Paul Verna
Thank you, Robyn. I'd be very interested in any research or reports you write. This is definitely going to be a trending topic for the next 12-18 months, and it wouldn't surprise me if "influence management" works it's way into job titles.
Excellent - thanks for all of your thoughts and resources. I'm in the middle of a Masters residency at Royal Roads University and I chose Influence as my "stream". People misunderstand the role and power of influence, I like the challenge of harnessing something perceived as evil and making good things happen (or make bad things stop :-)